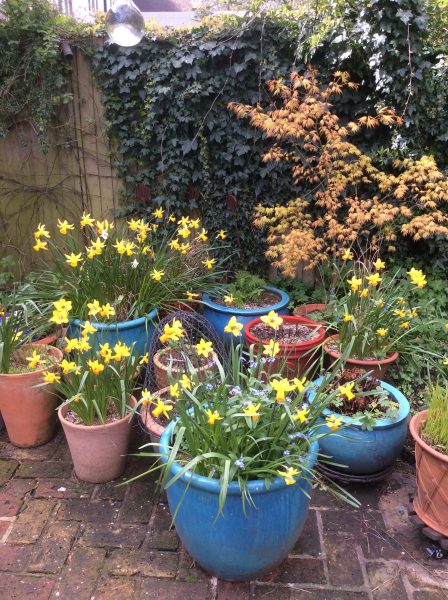 In a small garden daffodils look great in pots but here is what to do when they are over and you need the pot for other things.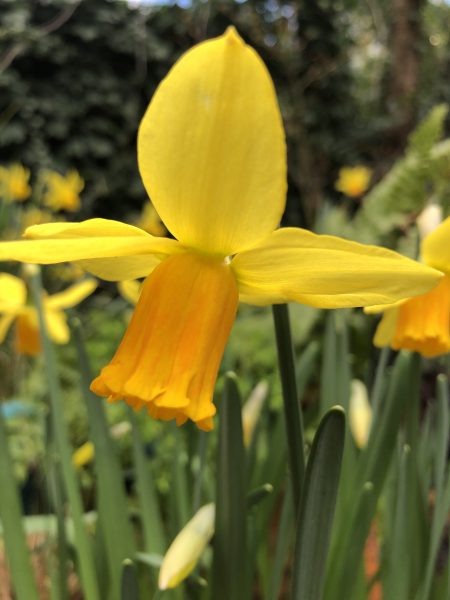 Here are lessons I've learned about how best to grow daffodils in a small cottage garden – which varieties look right and how lovely they look in pots.
Squirrels destroyed my pot of tulips within minutes this morning – very disappointing but I can't think of any way to stop them. As soon as I take the chicken wire protection off, they dig up and eat the shoots and bulbs.