I'm Julie Quinn and welcome to my gardening blog about a cottage garden in North London.
I'd sum up the style as being a jumbled close planting of shrubs and simple perennials with lots of bulbs, self seeders and herbs. I'm aiming for a chaotic abundance of colour, scent and movement.
This blog is about how I work on creating this style of garden and what I love about it – what I plant and what I don't – what has worked and what hasn't and how we use the space.
Previously
We came in 1988 and the garden looked like this: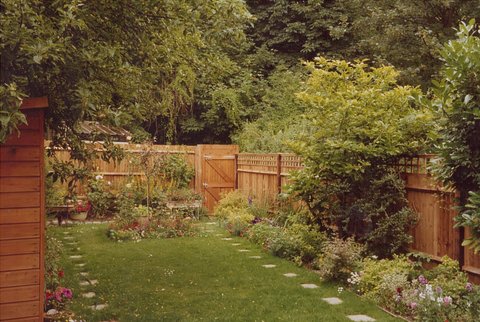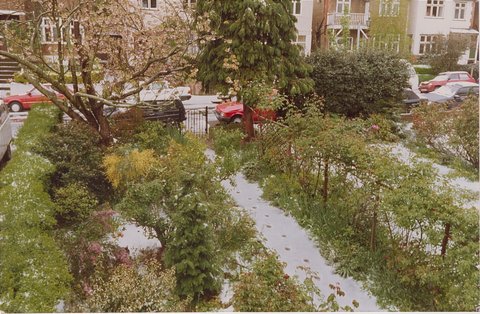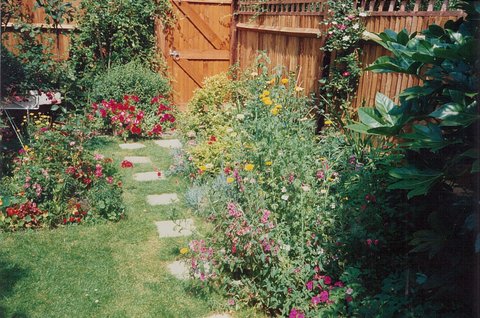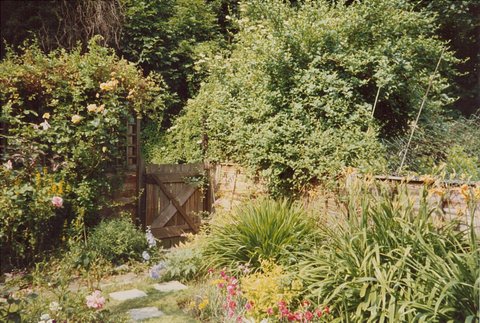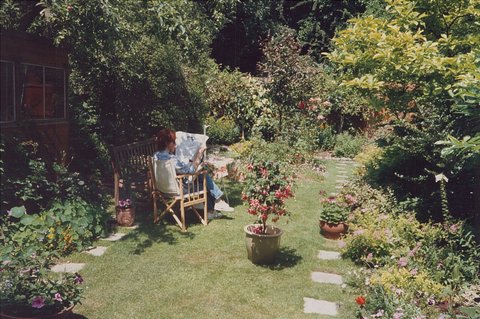 I'd previously done nothing more than plant petunias in a window box in a first floor flat.
For a few years we lived with the lawn, conifers, azaleas and rambling roses.
Then in the 1990s I visited East Lambrook Manor in Somerset and fell in love with hardy geraniums, alchemilla and the wild unkempt look of a true cottage garden – I was hooked!