This is a 1920s terraced house with a rectangular garden front and back.
In the south-facing front garden we sacrificed 5 metres to car space but the remainder is 12m long and 6m wide. The red brick path to the front door has a 1m deep border on one side, and beds and stone paths on the other. One hedge is privet and the other a mixture.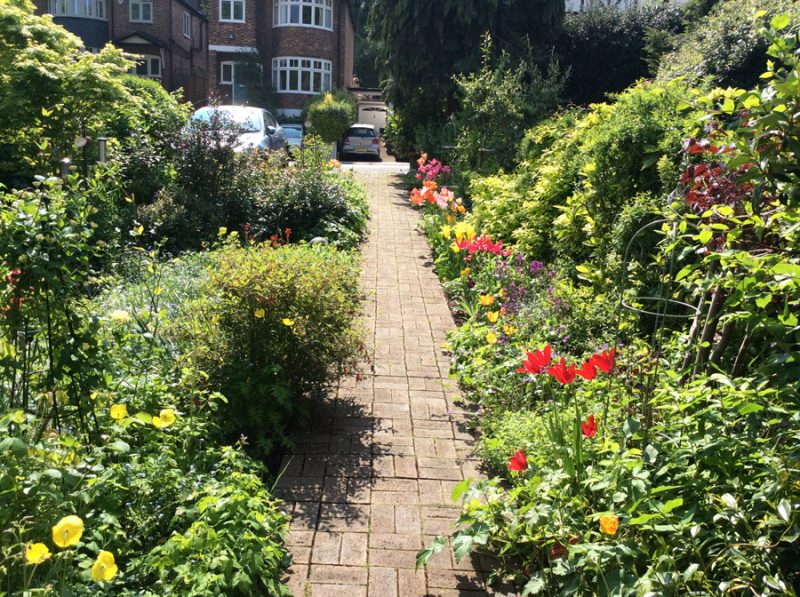 The north-facing back garden, 12m X 7m is paved with old stock bricks which are very hard to keep even remotely clean. There's fencing on three sides, an old apple tree and magnolia, and a backdrop of tall trees from the woods. The beds at the back are at least 2m deep all round.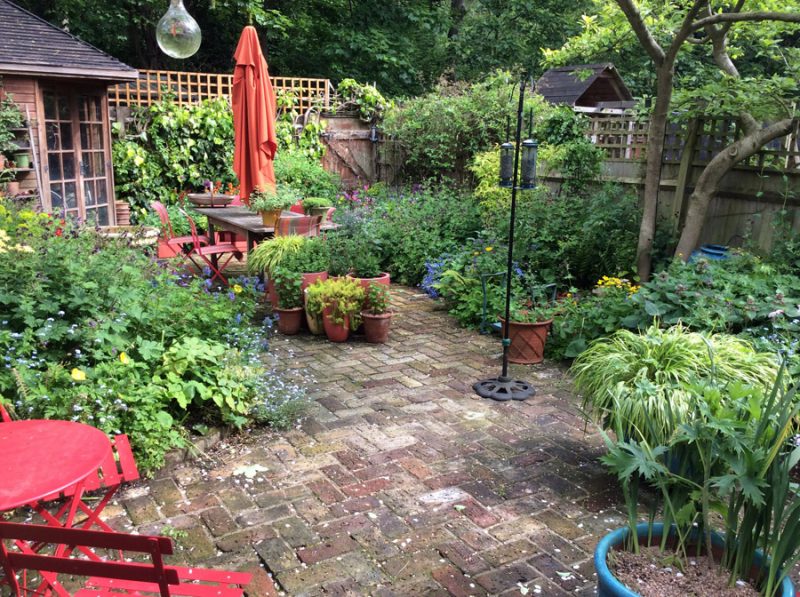 We don't have a greenhouse, cold frame, lawn, potting shed, or vegetables or fruit.
We do have a shed full of stuff, a small pond, lots of pots, lots of places to sit, a dining table, birdbaths, bird feeders and two compost bins. Our wildlife includes amphibians, birds, insects, mice, rats, squirrels, foxes and rare sightings of a hedgehog. Slugs and snails are tolerated..
I'd call it an ornamental cottage garden because we don't have any edibles apart from herbs. This is because all attempts failed, maybe due to lack of sun or lack of know-how. After a bumper harvest of huge Coxes up to 14 oz in size several years ago, sadly our apple tree no longer produces fruit.
In future blogs I plan to write about slugs, tree thinning, marvellous compost, and other fascinating subjects.